It has been a long time since I last made textures (or updated at all, actually), so forgive me if I'm a little bit rusty. D8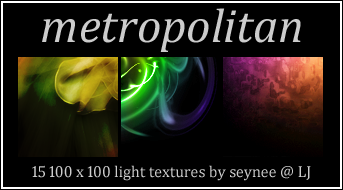 Download
If you need me to upload it somewhere else, please don't hesitate to ask! :)

♥ 15 icon-sized light textures
♥ comments, critiques and suggestions are greatly appreciated
♥ credit is not necessary, but is really lovely
♥ if you choose to credit, please credit seynee or alvalette
♥ enjoy!